The project provides support to those foreigners or young people who have difficulties in securing housing and food, such as those who do not have any place to live, forced to leave home, or live in an internet café.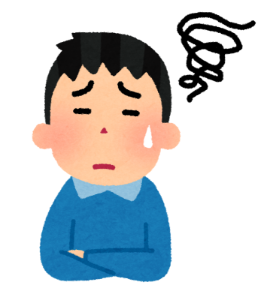 Have lost place to live due to decreased income or dismissal.
Left home because of various conflict arose due to increased hours of staying together with family members
Foreigners and young people have heavily affected by COVID-19. The project aims at providing support to those foreigners and young people who feel insecure in communication, who do not know the support system, who feel uneasy in seeking support to public entities, or who do not know where to seek support.
The project will provide a secure place to settle for a while and find a way for the next steps, and also will refer to a local support bodies for further support.
Under the circumstances where one's life is difficult and one becomes insecure mentally, the situation becomes worse as it is hard to think anything other than what one sees in front.
ChanKan means
in Korean language "for a little" or "for a while". Our project is called "ChanKan Project" as we aim to once provide a stable environment in order to support you to find a way for the next steps.
Apply for assistance
Flow of the Project Support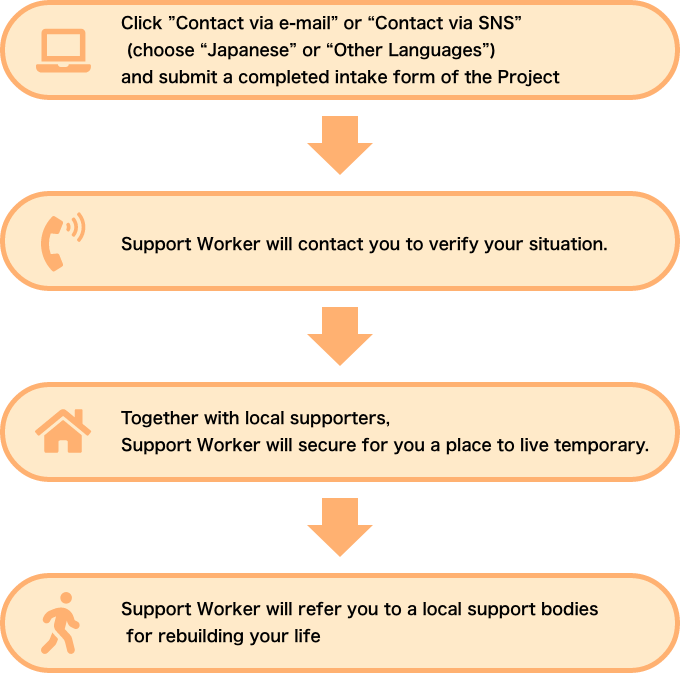 Official SNS
---
Social Inclusion Support Center
新型コロナ対応「緊急生活支援地域体制整備」事業
厚生労働省 生活困窮者及びひきこもり支援に関する民間団体活動助成事業